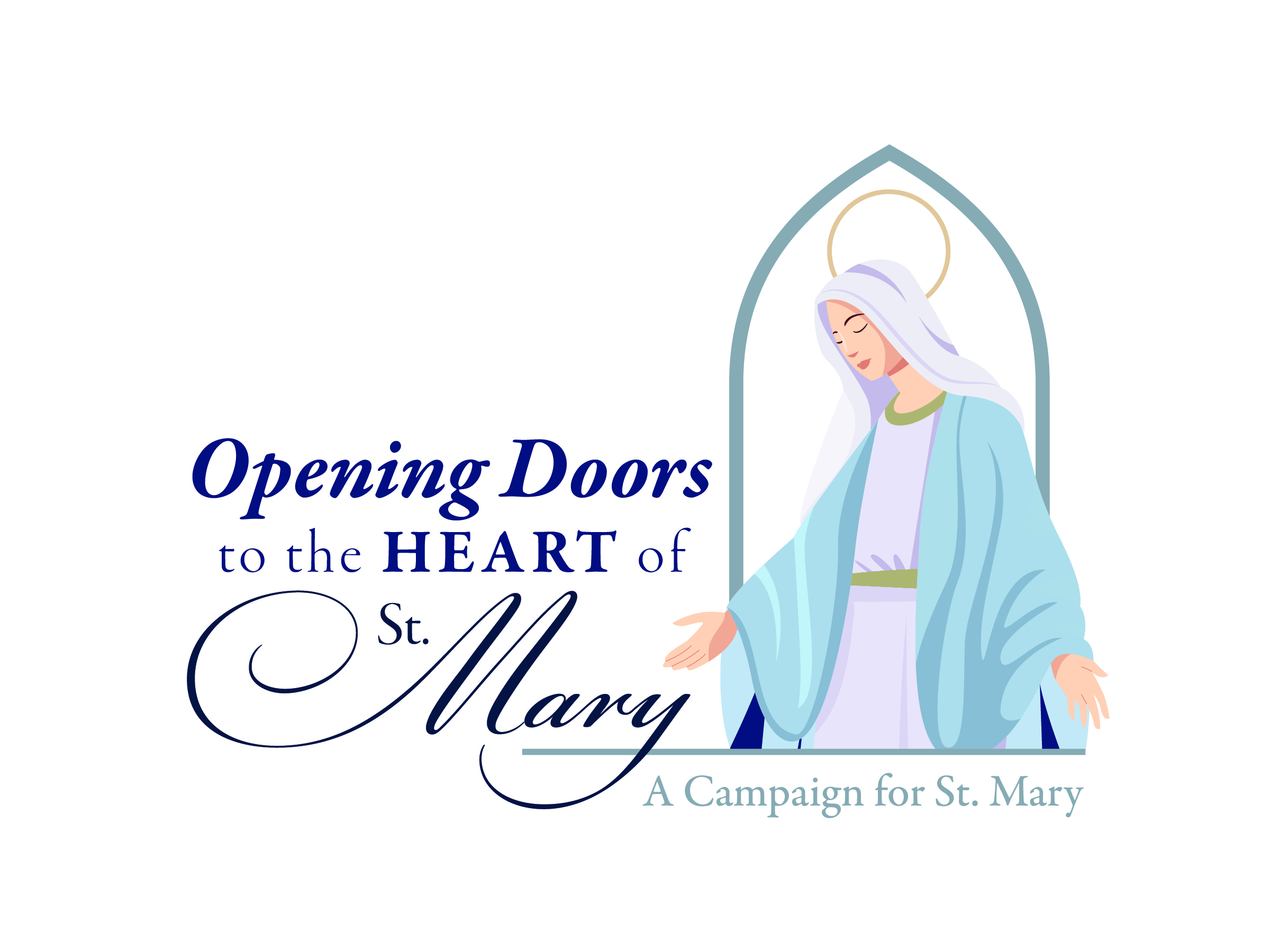 Restoring St. Mary Catholic Church
HISTORY
The cornerstone for our church building was placed in 1888 by the First Christian Church. The church building was sold to the Diocese of Lincoln in 1904 to be renovated as the Cathedral. As renovations began, the church was damaged by a fire in 1906. Rebuilding began immediately afterwards, and the church was finally dedicated as the Cathedral on December 8, 1911. St. Mary served as the Cathedral for the Diocese of Lincoln until 1965. 
Saint Mary's School opened in 1949.  At the time, it was the standard that every parish should also have a school.  Saint Mary's School was financially solvent until the late 1990s.  As our parish boundaries shrank, the size of the parish decreased as well as enrollment at the school.  From the 1990s until 2019, Saint Mary took out several operational loans from the diocese to keep our school running.  By the time Saint Mary's School was reluctantly closed in May 2019, the debt exceeded $1.3 million. Since then, the diocese has graciously held those loans at 0% interest with no payments.
RENOVATIONS
Throughout St. Mary's history, the church building has undergone many exterior and interior changes. The last major renovations were in the 1960s, with the addition of an HVAC system and the replacement of the high altars. However, sixty years later, the HVAC system needs replacing, and the interior and the exterior of the church are in need of restoring. 
The restoration of St. Mary Church has been divided into phases. Phase 1, which has already been completed, was to weatherproof the west side of the building. We are currently on Phase 2, which includes the HVAC system, church lighting, and a fire alarm system. For more information about our plans for Phase 2, please see the "Case Statement" below.
PLANNING STUDY
Over the summer, we retained the services of the Steier Group, a Nebraska-based Catholic development consulting firm, to conduct a comprehensive planning study. This study helped us determine whether there was sufficient support to move forward with a major fundraising effort to accomplish some, or all, of our Phase 2 Restoration goals.  
The St. Mary's community responded wonderfully, and we had 360 surveys completed during our planning study, giving us plenty of data to make good decisions. The Steier Group presented their findings to the Apostolic Leadership Council, Finance Committee and Restoration Committee on August 29.
For the results of our planning study, please see the "Campaign Study Results Sheet" below.
CAPITAL CAMPAIGN
The leadership of St. Mary's has determined to move forward immediately with the campaign, and we have received permission from the Diocese to do so as well. In the next several weeks, we will be working to recruit a volunteer team to assist with this effort as well as developing communications to ensure that everyone stays up to date with our progress. 
Theme
The theme of our campaign is Opening Doors to the Heart of St. Mary. We are inviting St. Mary to guide us in our journey to restore our church building, and we want to honor her as we move forward. The new logo also reflects our intent to include Mary in every aspect of this campaign.  
Debt Retirement
The Diocese of Lincoln has generously offered a 2.5-to-1 match on our loan payments. For every dollar we raise toward the $1.3 million debt, the diocese will match with $2.50. If we can maximize this offer, it will reduce our obligation to $372,230 – saving St. Mary's almost $1 million!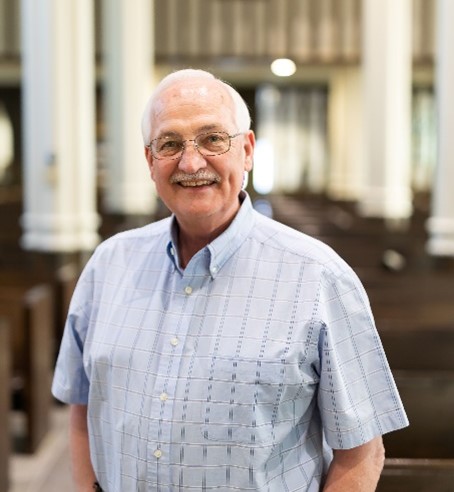 Ron Grose
Ron has been a member of St. Mary's for 42 years and is involved with the ALC and the Restoration Committees. He is a lector, acolyte, EME, a member of Serra Club and the Knights of Columbus and involved with Winterfest and Fish Fries.  
"St. Mary has always been there for me and my family."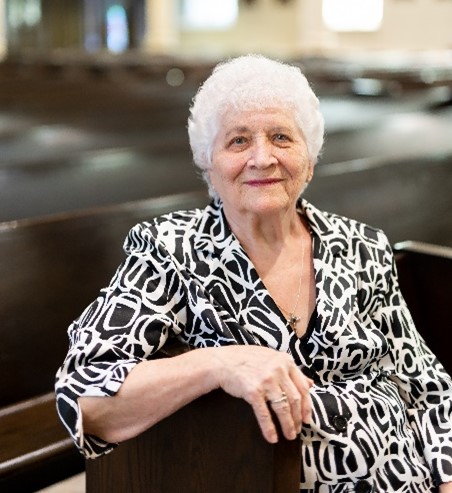 Bernice Polivka
Bernice has been a member of St. Mary's for 61 years and is involved with the ALC and Finance Committees. She is a lector and rosary leader and is involved with Martha's Meal Mates, Winterfest and Fish Fries.  
"St. Mary is my home away from home." 
Appeal
After almost two months of intensive preparation, we are officially kicking off the Opening Doors to the Heart of St. Mary capital campaign. On Friday, October 20, every family in the church community was mailed a packet of information, which includes a financial request and instructions on how to invest in the future of St. Mary's. 
Invitation not Expectation

:

Every family will be asked to consider a specific commitment to the campaign. We have gone through an exhaustive process to determine an appropriate request for each family. That said, in some cases our request may be too high. In some cases, it may be too low. It is not an expectation. It is an invitation – and the starting point for your personal discernment. Ultimately, the church will gratefully receive whatever gifts you may provide.

Reflect and Pray

:

In advance of the request, please spend some time reflecting on St. Mary's, its future, and how you can help. Pray and ask the Lord for guidance. Give in a way that represents the blessings that God has bestowed upon you. 

 

Shared Responsibility

:

One family or a few families should not shoulder the responsibility of this campaign. The obligation rests with the entire

church

community to ensure this effort is a success. That means generosity and sacrifice – and not just monetarily. We need gifts of time, talent and prayer too.
This is an exciting time for our church and we are excited for everyone to be a part of something that will mean so much to the future of St. Mary Catholic Church! 
We've surpassed the $2 million mark!  As of December 4, 2023, we have received $2,028,311 in gifts and pledges!  Thank you for your generosity!